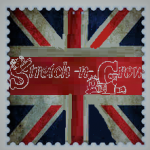 Saturday 13th May is Coach Camp for all Stretch-n-Grow coaches in the North West.
Stretch-n-Grow's support officer Lici Holland, will be putting the coaches through their paces whilst franchisees absorb the new summer programme.
"We are really looking forward to launching our summer programme this year, especially as it is quite different to our previous summer programmes" says Lici. "It is quite innovative and fresh, it reinforces the values of being British, something that we are really keen to promote here at Stretch-n-Grow. British values are currently an extremely topical issue in schools, but it has been quite difficult to embed them into physical development classes."
 "Franchisees travel from all parts of the U.K some for 2-3 hours to attend this event. So it is important that we promote good content that they can utilise in their own businesses" says UK operations Director Deno Davie. This event provides Stretch-n-Grow with an important platform for both franchisees and coaches to show, hone and develop their teaching skills.