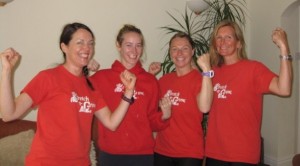 Stretch-n-Grow Altrincham began in 2008.
I first heard about Stretch-n-Grow from my then three-year-old son. He came home from nursery one day enthusing about a new exercise class he had taken part in where he had balanced a bean bag on his head, done a lot of jumping and learnt the names for his muscles. "It's brilliant Mummy!" So I had to find out more!
When I purchased my first franchise, he and his sister became fully-fledged Stretch-n-Grow Stars and have helped me over the years in practicing and giving me feedback about any new routines!
In Stretch-n-Grow Altrincham we have a team of four (soon to be five) and we teach over 1,000 children a week that exercise is fun and that healthy food gives us energy. So we are busy keeping 2,000 little legs jumping and 1,000 little hearts beating fast.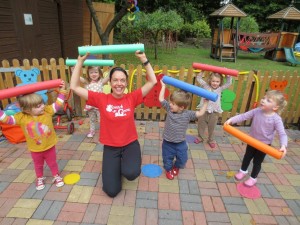 Read More  on Stretch-n-Grow Altrincham.
© Stretch-n-Grow 2015 • Cheshire, SK11 9BN • Tel: +44 1625 861779
Website Designed by Cherie