Children, so you are you interested in working with children?
Teaching children the benefit of good health, exercise and positive nutrition? Do you work long hours? Perhaps you have a baby or young children and you would like a little more flexibility in your working week. Well the answer could be a children's franchise. It's not going to get you rich quick, this is not a business that allows you to sit back and do nothing. This is hard work but with patience and understanding it can be both rewarding and fun. This business will keep you young.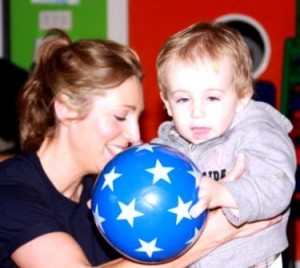 What is it?
This is a franchise that involves teaching children in their early years , their most developmental stage, using music and movement, this programme as well as being physical is both educational and developmental. With exercises for gross motor skills ,fine motor skills and brain development.  Classes tend to be split into age groups
Children 18 months-2½ years. Wrigglers,
Children 2½ years -3 Years.      Wobblers
Children 3 years-4 years           Pre School.
Duration can be anything from 20 minutes to an hour classes are designed in accordance with the way that children should exercise.
"We teach over 75 classes a week" says Stretch-n-Grow's Alicia Holland, "The classes are well structured with great content. Content that changes on a monthly basis keeping the children both interested and engaged
Set  up;
Most franchisees have offices and storage space at home. A certain amount  of equipment is required. This doesn't require an expensive set up though.
Equipment;.
Included in the franchise fees of £9600,is the initial cost of  equipment,clothing and apparel ,coach workshop,Insurance.In general everything you need to get started in your own Stretch-n-Grow franchise.
What is involved?
click here to see what is involved
© Stretch-n-Grow 2015 • Cheshire, SK11 9BN • Tel: +44 1625 861779
Website Designed by Cherie