Wriggler Programme (Children from 12 months).
We have never shied away from a challenge and our Stretch-n-Grow Wriggler programme for children from 12 months 2½  is the most challenging. This age group is very varied. We focus on developing each individual's confidence whether they are just at the sitting stage or they are zooming around the room. We use a wide variety of props and heaps of repetition so the Wigglers feel familiar with the content.
Our classes are..Fun.

Fun,

Fun.

Fun.
Children who have gone through the Wriggler, Wobbler and Pre School Programme prove to be the most confident movers and learners. Supporting strong links to Early years Curriculum such as the EYFS and Curriculum for Excellence in Scotland  A structured lesson plan and is delivered by fully trained fully qualified Children's Fitness Coaches on a weekly basis.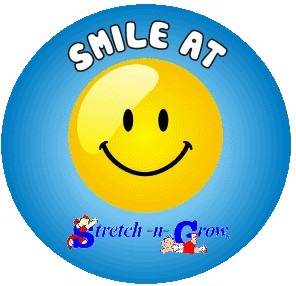 The first three years of a child are the most crucial in the development of a child. 
Endorsed by fitness and child development experts
See also…. Primary Programme    Pre School Programme    Wobbler programme
© Stretch-n-Grow 2015 • Cheshire, SK11 9BN • Tel: +44 1625 861779
Website Designed by Cherie